Still not an art update- or even a book update- but I wanted to share the cuteness of Clarabell interacting with my parents' bichon puppy, Chloe. There are a bunch of pictures here, so hopefully they won't stretch my blog or something. Be prepared for cuteness overload!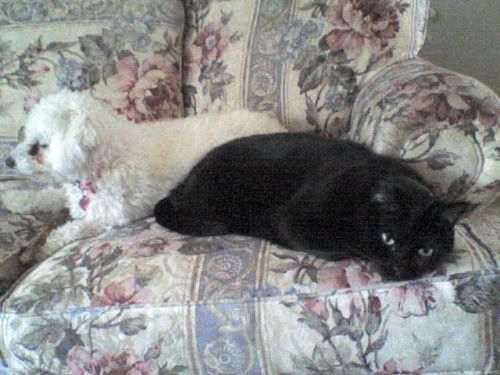 Yup, Chloe is pretty much sitting on the cat. XD Clara's thoughts: "See what I have to put up with?"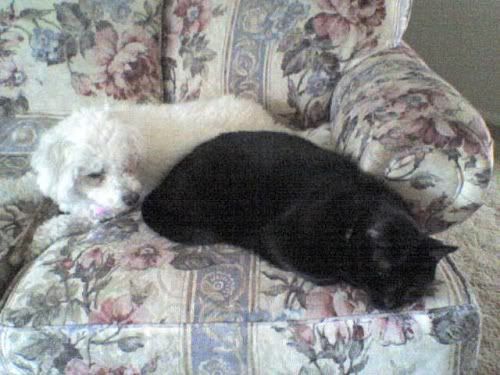 "Hey, what are you doing, kitty?"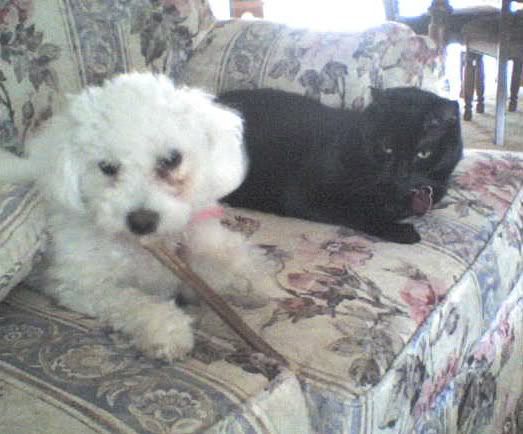 "What the heck is she eating?"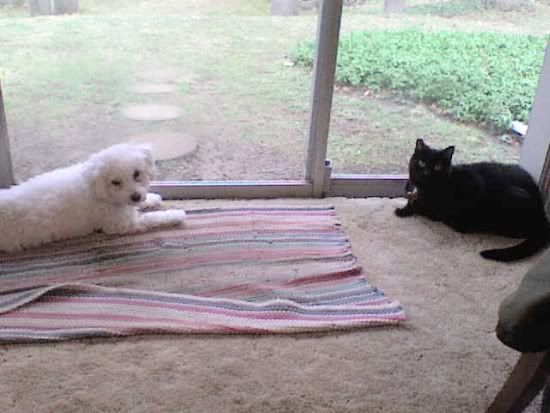 Bookends guarding the doorway to the outside.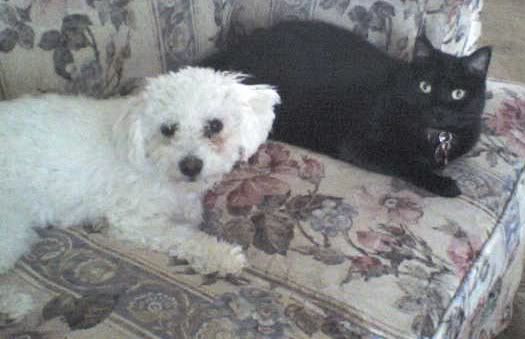 "We're not doing anything! I swear!"
This is Chloe's idea of "hiding". She always has her face or her butt sticking out from under the couch, thinking we can't see her.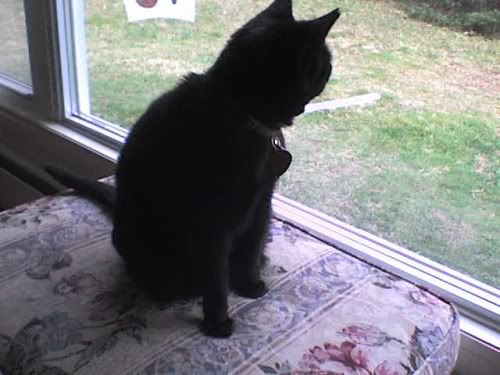 Where the cat spends much of her day- enjoying the view of outside on a comfy ottoman. She doesn't get this kind of seat or view at home, and boy is she making up for it!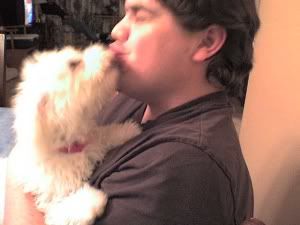 And this is an older picture, but I wanted to post it, too. This is the puppy giving kisses to Josh.
Hopefully these pictures made you smile- I know they did for me. :D