So it deserves multiple blog posts. ;) I knew the book I
just reviewed
was fun, and now there's more! I got contacted and asked if I wanted to be an Honorary Witch for the
Random Magic Blog Tour
. This was very much an honor, so of course I jumped right on that and answered the fun questions I was sent. (I mean, I was
asked
to ramble about books? That's like my favorite thing in the word to do!) :D My interview as Honorary Witch (I
love
that term!) can be found on the tour blog
here
.
Like I mentioned in my review, definitely read this book; it's a lot of fun! I think the book comes out in January, but don't hold me to that (it looks like it's available already on
Amazon
?). I'm just a messenger of Awesome Books You Should Read (ooo, I should trademark that phrase).
To hold you over, though, here's a trailer for the book I found on the
author's website
:
And if you're still curious, check out the page about the book
here
and the blog tour (with fun stuff)
here
.
Here's part of the fun stuff- a quiz:
My Result: You are: One of the Nine Muses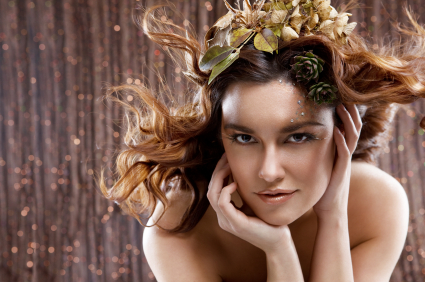 On the surface, you are: fickle, glamorous, and unstable, but brilliant, generous, talented, affectionate and patient.




Your secret side: Get on your bad side, and you'll hit your devotees with a whup-ass case of writer's block.
Since the scenes with the muses were my favorite parts of the book, I'll gladly take that result. ;)