Yeah, yeah, still not an art post (I'll get to that one of these days), but I did want to share some pictures from Christmas and new years eve. I had a lot of fun with family and friends (yay, board games and video games!), and got some great presents including the new Zelda DS game (I've been playing that far too much, lol), a special Celtic sister necklace (from my sis, of course!), books, and some cute clothes.
Right now I'm just going to do a picspam post with some of my favorite pictures from the holidays. :) If you want to see more, they're up on my livejournal
here
.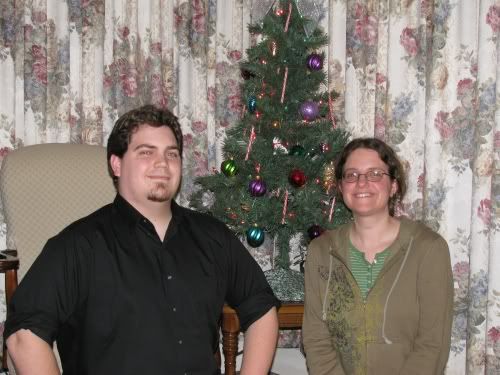 Me and Josh in front of the tiny Christmas tree (shrub?) Mom put up this year. I really like this picture. :)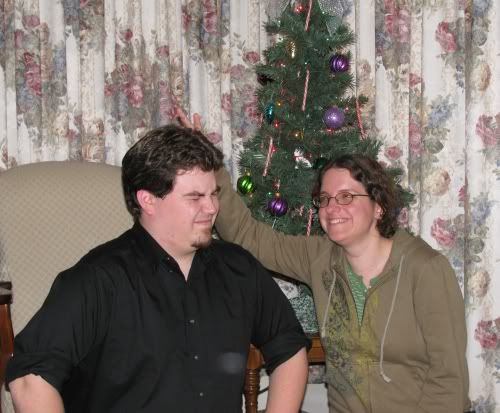 Bunny ears!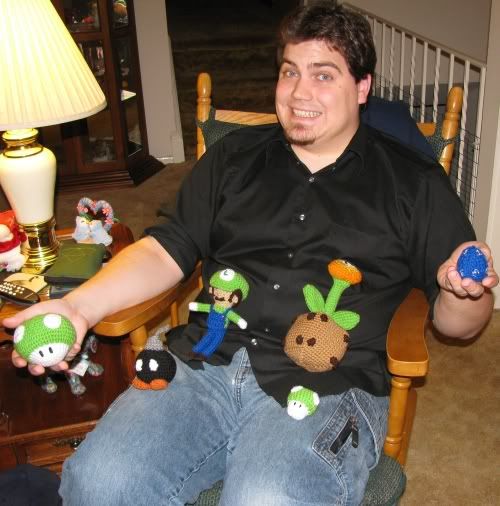 It's so cute how much Josh loves the plushies I make him! :D You'll be seeing closeups of these dolls soon.
And these are from New Years Eve. Jake (my best friend's boyfriend) brought over his Rock Band game and Josh and Care (aforementioned best friend) took guitars, I got drums, and Jake sang.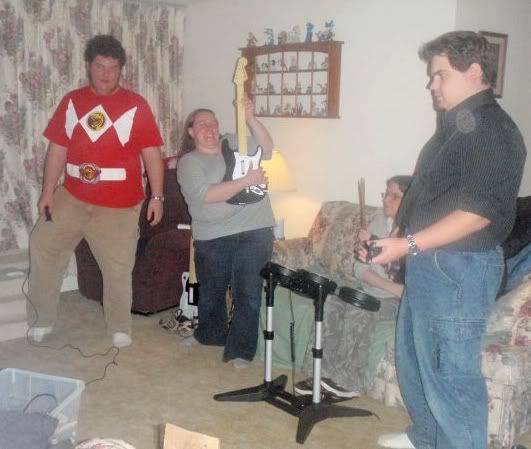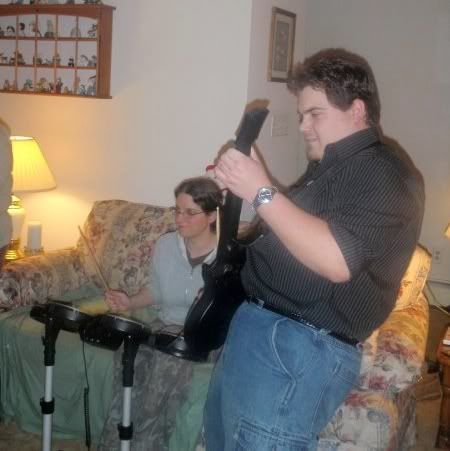 Oh my gosh, I love playing the drums so much! Now I'm going to be asking for the Beatles Rock Band for my birthday this summer. I mean, if I love drumming this much to music I'm "eh" about (this game was a lot of grunge, punk, and heavier rock- definitely not my stuff), I can just imagine how much I'll enjoy drumming to music I actually like. :D
And looking at these pictures, do I ever wear my hair in anything but a messy ponytail? LOL!
I hope you all had a wonderful holiday and I hope you all have a great 2010. The way I figure, 2010 has to be an improvement on 2009. :D