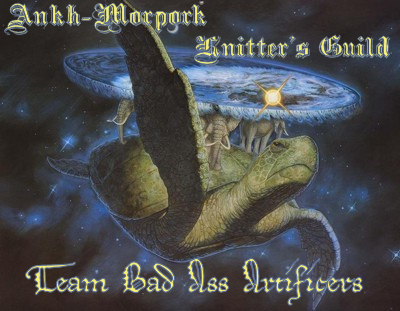 Day 2
In normal Olympics talk, I'm loving watching the games! I thought the women's moguls was
awesome
- those jumps and twists look so much fun! And the crash with the Korean short track skaters was unfortunate, but hey, it allowed the two American skaters to sneak into second and third place. That's good! My sister joked "It's just like Americans to win by accident", lol.
I'm sure you guys are going to get tired of me blogging everyday about the Ravelympics, but it's keeping me motivated, so I hope you don't mind too much. :) Here's what I have as of the end of Day 2:
Yup, I didn't start working on the ears- instead I made some more hexagons. Now I have four (and a bit) of the 17 for my laptop bag crocheted. :) I'm afraid these are too large and will make the laptop bag too big, but I suppose if it is too large, that's not a problem; then I'll be able to fit the cord and my mouse in the bag.
I'm starting to feel jealous of people who started small projects first and are already getting medals, so I'm wondering if I should switch to the satyr ears I want to crochet; those I could finish in two days, whereas this laptop bag is going to take forever.
And Josh is going to get his doll late; I wanted to finish it for Valentine's Day, but he still hasn't done me a drawing of the character yet. Ah well. And speaking of, Happy Valentine's Day, everyone! May your day be filled with a loved one and chocolate; and if you don't have a special someone, let it be filled with friends and more chocolate. :)