I haven't been able to work on much art recently, so instead I've been doing some writing. I've mostly been working on the D&D game I'm going to be running soon; I already have some very silly encounters thought up (thanks, Josh!) and I'm working to come up with more. This is going to be so much fun!
I also did some writing by scribing my other D&D group's
blog
and I updated my
character's blog
: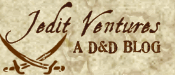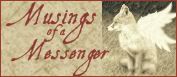 I keep meaning to start writing up Cyneric's backstory (right now I'm just writing his journal as things happen), but I haven't had a chance to do that yet. Feel free to read those journals if you'd like- I try to make them interesting. :) I miss my writing and online roleplaying, so penning those blogs helps me scratch that itch a little.
And speaking of geeky things, I found
this really awesome Twitter account
that Tweets what happens in
Lord of the Rings
in real time. (I actually follow
this account
because it's in my time zone, rather than the UK.) How cool is that? And since I'm rereading TTT right now, I'm slightly behind the story as it happens (I think I'm at March 3rd).
And for some random (and ungeeky) ramblings, I'm in three treasuries right now (three! I'm amazed!). Click the images to view them full-sized.

You can find this treasury here until 2:30am Saturday.

You can view this one here until 7:15pm Saturday.

And you can find this one here until 1:20pm Sunday.
Thanks so much for including me in those treasuries, guys! *hugs!*