I'll blog about the costume stuff I've been working on in a different post, but here I wanted to share some of the other random things I've been making.
Plushies:
I've been working on a doll of
Meren
, one of my writing/D&D characters:
She's actually more finished than this now (and since her paint's dry, her hair is now loose and she does in fact have a shirt finally), but I haven't taken a picture yet. I'll do that soon!
I also made another plushie, but that's going in my costume blog post next because well, it's for a costume. Here's a peek as I was working on it, though: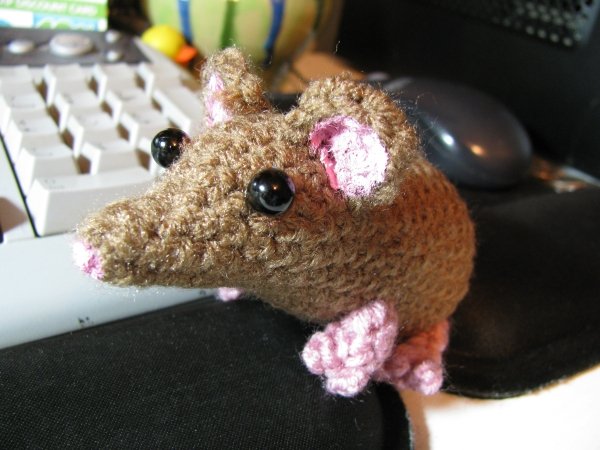 Clay:
Testing out some new stamps that I recently got on some pendants for necklaces, but also am working on a pair of simple black dragon horns for a friend (those'll be posted in a different blog post), a stamp made out of clay (a Triforce, if it works!), and that pendant at the bottom right is part of the costume that gets the mouse plushie (also will be in a later post). That was my first try baking glass in with clay and I think it worked!
Here's a look at some of the pendants after I was finished with them:
I love making these things because I get to make a mess with clay and the pearl-ex powders- that's what I use to change the clay from black to colored. :)
Book:
My elfsister still has my copy of "Wreck This Journal", but I decided to try out another book by the same author since a different friend is going to be doing this one. Not sure if I'll like "Finish This Book" as much as the WTJ since it has more of a story and directions that you have to follow, but we'll see. I do like how it keeps telling you to go outdoors and do stuff, so I'm thinking I might want to share this book with my fiancé, who also enjoys this kind of thing.
Cartilage Earrings:
Not a week goes by where I
don't
make cartilage earrings of some sort. Here's my latest pile:
Most of these are remakes of ones that sold, but two at the bottom are brand new. Pictures of those soon!